Diego Maradona was born in Buenos Aires, Argentina on October 30, 1960. Maradona is the soccer legend that captained club teams to championships in Spain, Italy, and Argentina. Maradona also starred famously for the Argentinean team that won the 1986 World Cup.
Childhood
Diego Armando Maradona was the fifth in the family of eight children. He grew up in a poor but supportive household. At the age of 3, this football star received his first soccer ball as a gift and he quickly became committed to the game.
Maradona joined a youth team of Argentinos Juniors called Los Cebollitas, one of the biggest clubs in Argentina at the age of 10. Exhibiting his extraordinary talent and skills at an early age, Maradona captained Los Cebollitas to an unbelievable 136-game winning streak. Shortly before his 16th birthday, Maradona made his professional first appearance for the senior team.
Professional Career
Maradona is a short and fearless midfielder famous for his capability to create scoring opportunities for him and his team mates. He got to the top of his professional career when he led the Argentinean national team to the 1986 FIFA World Cup and won. Altogether, Maradona featured in four World Cups, scored an exciting 34 goals in 91 international features for Argentina.
The emotional Maradona became notable as a controversial figure, in spite of his unquestioned brilliance on the pitch of play. While playing in Spain in the 1980s, this professional footballer became addicted to cocaine and bagged a 15-month suspension after testing positive for the substance in 1991.
Post-Playing Career
Maradona was hospitalized for heart problems in 2000 and 2004 as a result of the health problems he was battling in his playing career. However, Maradona was named the best player of the 20th century by FIFA, an event marked by controversy.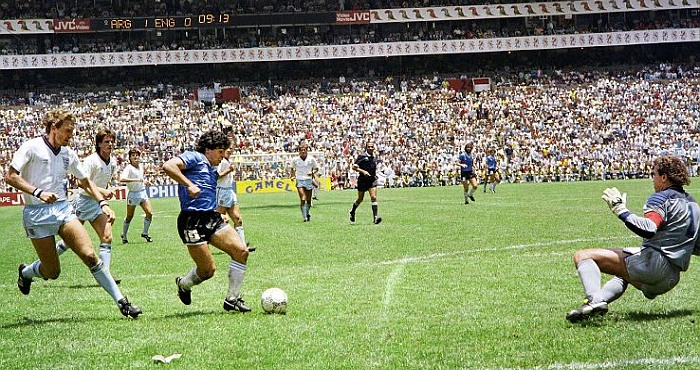 Maradona was employed to coach the Argentinean national team in 2008. Despite the fact that the Argentines have a talented squad led by Lionel Messi, probably the most valuable and best player in the world, they were shown the way out of the 2010 World Cup in the quarter-finals by Germany, with a 4-0, and Maradona's contract was not renewed.
Unfortunately, the career of this soccer legend was flawed as a result of his suspension for using drug, and health problems since his retirement from active football.